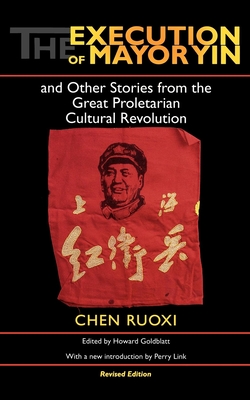 The Execution of Mayor Yin and Other Stories from the Great Proletarian Cultural Revolution, Revised Edition (Chinese Literature in Translation) (Paperback)
Indiana University Press, 9780253216908, 240pp.
Publication Date: July 21, 2004
* Individual store prices may vary.
Description
Praise for the first edition:
"... in the great tradition of Orwell and Solzhenitsyn; its true subject is the survival--and sometimes the defeat--of the human spirit in its lonely quest for integrity." --Time
"The almost childlike directness of Chen's tales... is captured in the very lightly revised translations of this new edition... Highly recommended." --Choice
A classic of modern world literature, this collection of stories provides a vivid and poignant eyewitness view of everyday life in China during the Cultural Revolution. For this edition, Howard Goldblatt has thoroughly revised the text and updated it to Pinyin romanization. In a new introduction, Perry Link reflects on the book's significance in the post-Tiananmen era. Twenty-five years after its first publication, The Execution of Mayor Yin has lost none of its power to move the reader, and remains unmatched as a document of the period.
About the Author
Chen Ruoxi [Chen Jo-hsi] was born in Taiwan in 1938. She and her husband emigrated to mainland China in 1966 and lived there for the next seven years, and her experiences during that time are a source for the stories collected here. She lives in Taiwan.Howard Goldblatt is Research Professor of East Asian Languages at the University of Notre Dame.Perry Link is Professor of East Asian Studies at Princeton University.