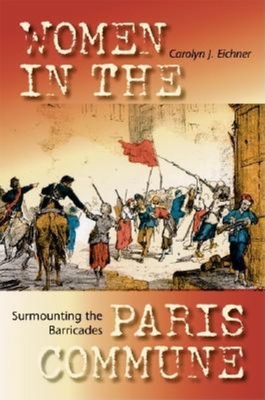 Surmounting the Barricades (Paperback)
Women in the Paris Commune
Indiana University Press, 9780253217059, 279pp.
Publication Date: November 12, 2004
* Individual store prices may vary.
Description
This book vividly evokes radical women's integral roles within France's revolutionary civil war known as the Paris Commune. It demonstrates the breadth, depth, and impact of communard feminist socialisms far beyond the 1871 insurrection. Examining the period from the early 1860s through that century's end, Carolyn J. Eichner investigates how radical women developed critiques of gender, class, and religious hierarchies in the immediate pre-Commune era, how these ideologies emerged as a plurality of feminist socialisms within the revolution, and how these varied politics subsequently affected fin-de-si cle gender and class relations. She focuses on three distinctly dissimilar revolutionary women leaders who exemplify multiple competing and complementary feminist socialisms: Andre Leo, Elisabeth Dmitrieff, and Paule Mink. Leo theorized and educated through journalism and fiction, Dmitrieff organized institutional power for working-class women, and Mink agitated crowds to create an egalitarian socialist world. Each woman forged her own path to gender equality and social justice.
About the Author
Carolyn J. Eichner is a historian and Associate Professor of History and of Women's & Gender Studies at the University of Wisconsin, Milwaukee.