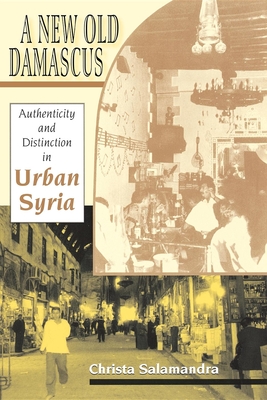 A New Old Damascus (Paperback)
Authenticity and Distinction in Urban Syria (Indiana Series in Middle East Studies)
Indiana University Press, 9780253217226, 199pp.
Publication Date: December 10, 2004
* Individual store prices may vary.
Description
" F]illed with rare encounters with Syria's oldest, most elite families. Critics of anthropology's taste for exoticism and marginality will savor this study of upper-class Damascus, a world that is urbane and cosmopolitan, yet in many ways as remote as the settings in which the best ethnography has traditionally been done.... Written] with a nuanced appreciation of the cultural forms in question and how Damascenes themselves think, talk about, and create them." --Andrew Shryock
In contemporary urban Syria, debates about the representation, preservation, and restoration of the Old City of Damascus have become part of status competition and identity construction among the city's elite. In theme restaurants and nightclubs that play on images of Syrian tradition, in television programs, nostalgic literature, and visual art, and in the rhetoric of historic preservation groups, the idea of the Old City has become a commodity for the consumption of tourists and, most important, of new and old segments of the Syrian upper class. In this lively ethnographic study, Christa Salamandra argues that in deploying and debating such representations, Syrians dispute the past and criticize the present.
Indiana Series in Middle East Studies--Mark Tessler, general editor
About the Author
Christa Salamandra is Associate Professor of Anthropology, Lehman College, City University of New York.