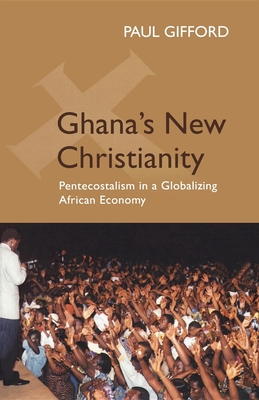 Ghana's New Christianity (Paperback)
Pentecostalism in a Globalizing African Economy
Indiana University Press, 9780253217233, 216pp.
Publication Date: July 15, 2004
* Individual store prices may vary.
Description
"Gifford knows his subject totally, has vast and wide-ranging sympathy for his subjects (though without being uncritical), and explores these themes with admirable intelligence. This book is simply the best thing out there." --Philip Jenkins
"Gifford's is an uncompromising, hard-nosed study... N]o one can again look at the subject without at least a respectful nod in his direction." --Lamin Sanneh
In Ghana's New Christianity, Paul Gifford considers the explosion of Christianity in sub-Saharan Africa by focusing on one place: Greater Accra, Ghana. Gifford examines every dimension of these new churches and mega-churches, including their discourse, theological vision, worship, rituals, music, media involvement, use of the Bible, finances, and clientele. Ghana's New Christianity sets religious devotion into Ghana's political and economic situation and focuses on how fervent belief in success and wealth in the here and now can provide motivation to change in circumstances where it is so easy to despair. No other book brings forth the complex nature of Africa's new Christianity with such clarity or offers such a searching analysis of its power to tackle Africa's predicament.
About the Author
Paul Gifford teaches in the Department for the Study of Religions at the School of Oriental and African Studies, University of London. He is author of African Christianity: Its Public Role (IUP, 1998).