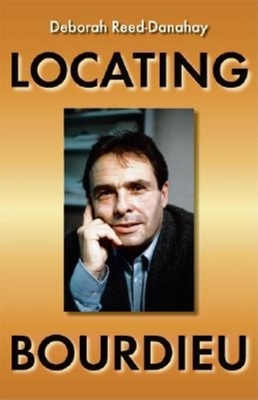 Locating Bourdieu (New Anthropologies of Europe) (Paperback)
Indiana University Press, 9780253217325, 208pp.
Publication Date: November 25, 2004
Other Editions of This Title:
Hardcover (11/1/2004)
* Individual store prices may vary.
Description
Pierre Bourdieu (1930-2002) had an enormous influence on social and cultural thought in the second half of the 20th century, leaving a mark on fields as diverse as sociology, anthropology, critical theory, education, literary criticism, art history, and media studies. From his childhood in a rural French village, to his fieldwork in Algeria, to his ascension to the Chair of Sociology at the Coll ge de France, Bourdieu's life followed a trajectory both complex and contradictory. In this original and eloquent study, Deborah Reed-Danahay offers fresh insights on Bourdieu's work by drawing on the perspectives of ethnography and autobiography. Using Bourdieu's own reflections upon his life and career and considering the totality of his research and writing, this book locates Bourdieu within his French milieu and within the current state of discussion of Europe and its colonial legacy. Locating Bourdieu revisits major themes and concepts such as structure and practice, taste and distinction, habitus, social field, symbolic capital, and symbolic violence, adding new perspectives and discovering implications of Bourdieu's work for understanding emotion, social space, and personal narrative. The result is a work of impressive scholarship and intellectual creativity that will appeal to scholars, students, and non-specialists alike.
New Anthropologies of Europe--Daphne Berdahl, Matti Bunzl, and Michael Herzfeld, editors
About the Author
Deborah Reed-Danahay is Professor of Anthropology at the University at Buffalo, SUNY. She is author of Education and Identity in Rural France: The Politics of Schooling, editor of Auto/Ethnography: Rewriting the Self and the Social, and co-editor of Citizenship, Political Engagement, and Belonging. She lives in Buffalo, New York.