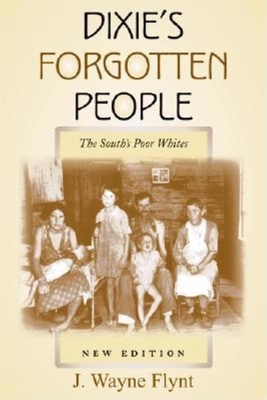 Dixie's Forgotten People (Paperback)
The South's Poor Whites (Minorities in Modern America)
Indiana University Press, 9780253217363, 214pp.
Publication Date: October 19, 2004
* Individual store prices may vary.
Description
The best sort of introductory study... packed with enlightening information." --The Times Literary Supplement
Poor whites have been isolated from mainstream white Southern culture and have been in turn stereotyped as rednecks and Holy Rollers, discriminated against, and misunderstood. In their isolation, they have developed a unique subculture and defended it with a tenacity and pride that puzzles and confuses the larger society. Written 25 years ago, this book was one scholar's attempt to understand these people and their culture. For this new edition, Wayne Flynt has provided a new retrospective introduction and an up-to-date bibliography.
About the Author
Wayne Flynt is Distinguished Professor of History at Auburn University.