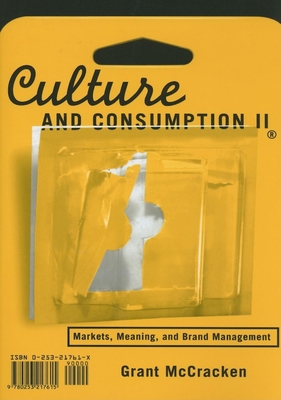 Culture and Consumption II (Paperback)
Markets, Meaning, and Brand Management
Indiana University Press, 9780253217615, 226pp.
Publication Date: July 22, 2005
* Individual store prices may vary.
Description
A follow-up to Grant McCracken's groundbreaking Culture and Consumption, this new book trades the usual platitudes about the consumer society for a more detailed, exacting anthropological treatment. Each section of the book pairs a brief essay with an academic article. The essay is designed for a quick, provocative glimpse of the topic; the article provides a deeper anthropological treatment. The book opens with a broadside against the now thoroughly conventionalized attack on the consumer culture. Essays follow on homes, cars, people, and social mobility; celebrities, consumerism, and self-invention; museums and the power of objects; the anthropology of advertising; and marketing, meaning management, and value. Like McCracken's previous volume, this new book is an engaging, informative, and eye-opening foray into modern consumer culture.
About the Author
Grant McCracken is a member of The MIT Laboratory for Branding Cultures and a visiting scholar at McGill University and author of several books, including Culture and Consumption (IUP, 1988), Big Hair, and Transformation.