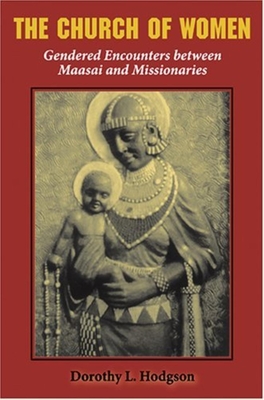 The Church of Women (Paperback)
Gendered Encounters Between Maasai and Missionaries
Indiana University Press, 9780253217622, 336pp.
Publication Date: May 11, 2005
* Individual store prices may vary.
Description
In Africa, why have so many more women converted to Christianity than men? What explains the appeal of Christianity to women? What does religious conversion mean for the negotiation of gender and ethnic identity? What role does religious conversion play as a tool for empowering women? In The Church of Women, Dorothy L. Hodgson looks at how gender has shaped the encounter between missionary priests and Maasai men and women in Tanzania. Building on her extensive experience with Maasai and the Spiritan missionaries, Hodgson explores how gendered change among Maasai has shaped women's notions of religious faith, religious practice, and spiritual power. Hodgson explores the appeal of Catholicism among women in East Africa, the enmeshing of Catholic practice with Maasai spirituality, and the meaning of conversion to new Christians. This rich, engaging, and original book challenges notions about religious encounter and the role of ethnic identity, female authority, and power among Maasai.
About the Author
Dorothy L. Hodgson teaches anthropology at Rutgers University, where she is affiliated with the Center for African Studies and the Women's and Gender Studies Department. She is author of Once Intrepid Warriors (IUP, 2001).