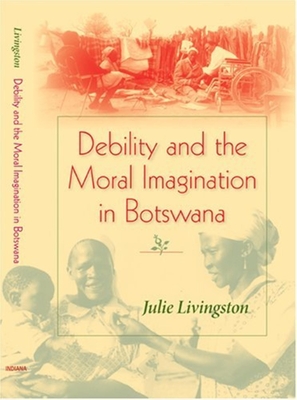 Debility and the Moral Imagination in Botswana (African Systems of Thought) (Paperback)
Indiana University Press, 9780253217851, 328pp.
Publication Date: October 20, 2005
Other Editions of This Title:
Hardcover (10/1/2005)
* Individual store prices may vary.
Description
In the rush to development in Botswana, and Africa more generally, changes in work, diet, and medical care have resulted in escalating experiences of chronic illness, debilitating disease, and accident. Debility and the Moral Imagination in Botswana documents how transformations wrought by colonialism, independence, industrialization, and development have effected changes in bodily life and perceptions of health, illness, and debility. In this intimate and powerful book, Julie Livingston explores the lives of debilitated persons, their caregivers, the medical and social networks of caring, and methods that communities have adopted for promoting well-being. Livingston traces how Tswana medical thought and practice have become intertwined with Western bio-medical ideas and techniques. By focusing on experiences and meanings of illness and bodily misfortune, Livingston sheds light on the complexities of the current HIV/AIDS epidemic and places it in context with a long and complex history of impairment and debility. This book presents practical and thoughtful responses to physical misfortune and offers an understanding of the complex dynamic between social change and suffering.
About the Author
Julie Livingston is Assistant Professor of History at Rutgers University.