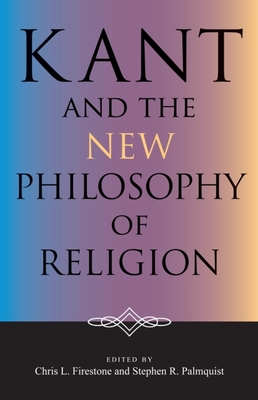 Kant and the New Philosophy of Religion (Indiana Series in the Philosophy of Religion) (Paperback)
Indiana University Press, 9780253218001, 270pp.
Publication Date: February 21, 2006
* Individual store prices may vary.
Description
While earlier work has emphasized Kant's philosophy of religion as thinly disguised morality, this timely and original reappraisal of Kant's philosophy of religion incorporates recent scholarship. In this volume, Chris L. Firestone, Stephen R. Palmquist, and the other contributors make a strong case for more specific focus on religious topics in the Kantian corpus. Main themes include the relationship between Kant's philosophy of religion and his philosophy as a whole, the contemporary relevance of specific issues arising out of Kant's philosophical theology, and the relationship of Kant's philosophy to Christian theology. As a whole, this book capitalizes on contemporary movements in Kant studies by looking at Kant not as an anti-metaphysician, but as a genuine seeker of spirituality in the human experience.
About the Author
Chris L. Firestone is Associate Professor of Philosophy at Trinity International University. He has written many articles on religious dimensions in Kant.Stephen R. Palmquist is Associate Professor of Religion and Philosophy at Hong Kong Baptist University. His work includes Kant's Critical Religion: Volume 2 of Kant's System of Perspectives and many articles on Kant, Christianity, and Buddhism.