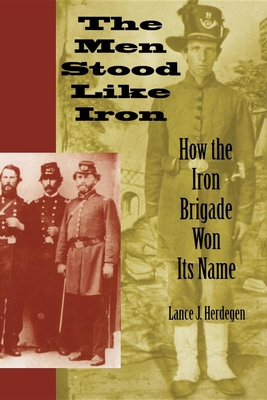 The Men Stood Like Iron (Paperback)
How the Iron Brigade Won Its Name
Indiana University Press, 9780253218254, 271pp.
Publication Date: September 21, 2005
* Individual store prices may vary.
Description
... highly polished and readable." -- The Pantagraph (Bloomington, IL)
Well-written and researched... Excellent first-hand accounts of the brigade in action from letters, memoirs, diaries and other sources of the brigade members are included." --The Civil War Courier
Sound research in unpublished materials allowed the author to impart a freshness to his descriptions of fighting at the Brawner Farm, South Mountain... and Antietam." --Civil War
Well-researched, clearly argued, and movingly written, the book is recommended for anyone interested in the human dimension of the Civil War." --Choice
... this excellent addition to the ever-growing research on the Civil War is a good choice for history buffs and researchers." --Library Journal
A colorful and skillful record of the lives of the men in the ranks of a famous brigade, who served and saved the Union at a great sacrifice in a dark time." --Kirkus Reviews
The author... draws on numerous first-hand accounts and sketches a history that almost reads like a novel." --Indianapolis Star
More than an account of the brigade's forgotten heroism, the book explores soldiers' views on the war, their generals and the troubling issue of slavery." --"Pioneer"
It is a 'must' for any aficionado of the Iron Brigade, and worth having for general reading about the life of a Civil War solider." --The Skirmish Line
No volunteers tramped with more innocent resolve on the drill fields of 1861 than the farmers, immigrants, shopkeepers, and "piney" camp boys who volunteered for the Second, Sixth, and Seventh Wisconsin and the Nineteenth Indiana Infantry. The Men Stood Like Iron is the moving, often melancholy, story of how the backwoods "Calico boys" became soldiers of an "Iron Brigade," a unit so celebrated that General George McClellan called it "equal to the best troops in any army in the world."
About the Author
Lance J. Herdegen is Director of the Institute for Civil War Studies at Carroll College. He lives in Milwaukee, Wisconsin.