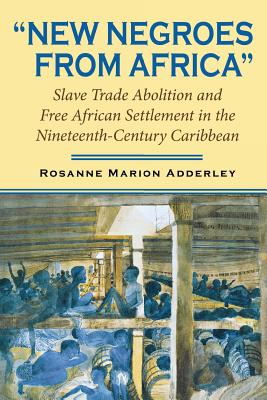 New Negroes from Africa (Paperback)
Slave Trade Abolition and Free African Settlement in the Nineteenth-Century Caribbean (Blacks in the Diaspora)
Indiana University Press, 9780253218278, 360pp.
Publication Date: October 1, 2006
* Individual store prices may vary.
Description
In 1807 the British government outlawed the slave trade, and began to interdict slave ships en route to the Americas. Through decades of treaties with other slave trading nations and various British schemes for the use of non-slave labor, tens of thousands of Africans rescued from illegally operating slave ships were taken to British Caribbean colonies as free settlers. Some became paid laborers, others indentured servants. The encounter between English-speaking colonists and the new African immigrants are the focus of this study of the Bahamas and Trinidad colonies which together received fifteen thousand of these "liberated Africans" taken from captured slave ships. Adderley describes the formation of new African immigrant communities in territories which had long depended on enslaved African labor. Working from diverse records, she tries to tease out information about the families of liberated Africans, the labor they performed, their religions, and the culture they brought with them. She addresses issues of gender, ethnicity, and identity, and concludes with a discussion of repatriation.
About the Author
Rosanne Marion Adderley is Associate Professor of History at Tulane University in New Orleans.