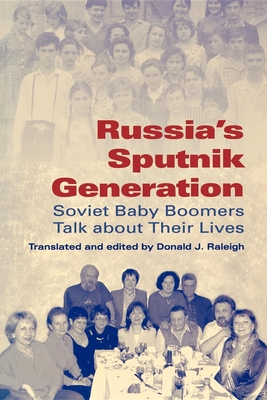 Russia's Sputnik Generation (Paperback)
Soviet Baby Boomers Talk about Their Lives (Indiana-Michigan Series in Russian & East European Studies)
Indiana University Press, 9780253218421, 299pp.
Publication Date: June 2, 2006
* Individual store prices may vary.
Description
Russia's Sputnik Generation presents the life stories of eight 1967 graduates of School No. 42 in the Russian city of Saratov. Born in 1949/50, these four men and four women belong to the first generation conceived during the Soviet Union's return to "normality" following World War II. Well educated, articulate, and loosely networked even today, they were first-graders the year the USSR launched Sputnik, and grew up in a country that increasingly distanced itself from the excesses of Stalinism. Reaching middle age during the Gorbachev Revolution, they negotiated the transition to a Russian-style market economy and remain active, productive members of society in Russia and the diaspora.
In candid interviews with Donald J. Raleigh, these Soviet "baby boomers" talk about the historical times in which they grew up, but also about their everyday experiences--their family backgrounds; childhood pastimes; favorite books, movies, and music; and influential people in their lives. These personal testimonies shed valuable light on Soviet childhood and adolescence, on the reasons and course of perestroika, and on the wrenching transition that has taken place since the collapse of the Soviet Union in 1991.
About the Author
Donald J. Raleigh is Jay Richard Judson Distinguished Professor of History at the University of North Carolina, Chapel Hill. He is author, editor, or translator of numerous books, most recently Experiencing Russia's Civil War: Politics, Society, and Revolutionary Culture in Saratov, 1917-1922.