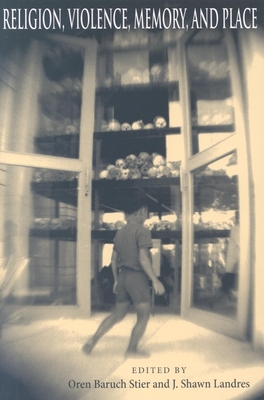 Religion, Violence, Memory, and Place (Paperback)
Indiana University Press, 9780253218643, 280pp.
Publication Date: October 1, 2006
* Individual store prices may vary.
Description
Sites of violence often provoke conflicts over memorialization. These conflicts provide insight into the construction and use of memory as a means of achieving public recognition of past wrongs. In this groundbreaking collection, scholars of religious studies, sociology, history, and political science, as well as African, Caribbean, Jewish, and Native American studies, examine the religious memorialization of violent acts that are linked to particular sites. Supported by the essays gathered here, the editors argue that memory is essential to religion and, conversely, that religion is inherent in memory. Other books have considered memory and violence, or religion and place--this collection is the first to discuss the intersection of all four.
Contributors are David Chidester, James H. Foard, Roger Friedland, Richard D. Hecht, Juan A. Herrero Brasas, Janet Liebman Jacobs, Flora A. Keshgegian, J. Shawn Landres, Edward T. Linenthal, Timothy Longman, Tania Oldenhage, Michelene E. Pesantubbee, Terry Rey, William Robert, Th oneste Rutagengwa, Oren Baruch Stier, Jonathan Webber, and James E. Young.
About the Author
Oren Baruch Stier is Associate Professor of Religious Studies and Director of the Judaic Studies Program at Florida International University. He is author of Committed to Memory: Cultural Mediations of the Holocaust.J. Shawn Landres is director of research at Synagogue 3000 and a visiting research fellow at UCLA's Center for Jewish Studies. He is co-editor of After The Passion Is Gone: American Religious Consequences and Personal Knowledge and Beyond: Reshaping the Ethnography of Religion.