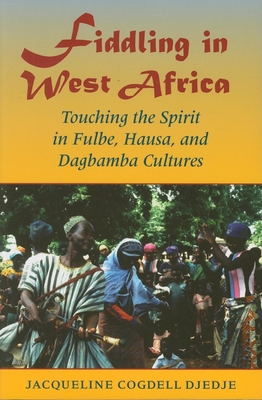 Fiddling in West Africa (Paperback)
Touching the Spirit in Fulbe, Hausa, and Dagbamba Cultures
Indiana University Press, 9780253219299, 337pp.
Publication Date: February 5, 2008
* Individual store prices may vary.
Description
Fiddling has had a lengthy history in Africa which has long been ignored. Jacqueline Cogdell DjeDje corrects this oversight with an expansive study on fiddling in the Fulbe, Hausa, and Dagbamba cultures of West Africa. DjeDje not only explains the history of the instrument itself, but also discusses the processes of stylistic transference and adaptation, suggesting how these may have contributed to differing performance practices. Additionally, DjeDje delves into the music, the performance context, the musicians behind the fiddle, the meaning of the instrument, and its use in these three cultures. This detailed work helps the reader understand and appreciate three little-known musical cultures in West Africa and the fiddle's influence upon them.
About the Author
Jacqueline Cogdell DjeDje is Professor and Chair of Ethnomusicology and former Director of the Ethnomusicology Archive at the University of California, Los Angeles.