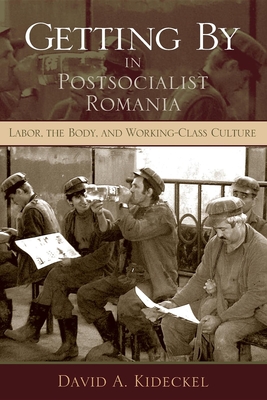 Getting by in Postsocialist Romania (Paperback)
Labor, the Body, & Working-Class Culture (New Anthropologies of Europe)
Indiana University Press, 9780253219404, 266pp.
Publication Date: March 1, 2008
* Individual store prices may vary.
Description
This compelling ethnographic study describes how two groups of Romanian industrial workers have fared since the end of socialism. Once labor's elite, the celebrated coal miners of the Jiu Valley and the chemical workers of the Fagaras region had many social privileges and often derived genuine satisfaction from their work. Today, they are a rarely noted casualty of postsocialist transformations. Fear, distance, and alienation are the physical manifestations of stress experienced due to their precarious job status, declining health, and loss of a social safety net. Kideckel traces these issues in the context of labor, political relationships, domestic and community life, gender identities, and health. Drawing on more than three decades of fieldwork, he presents many narratives from select individuals, in their own words, providing a poignant and illuminating perspective on the everyday lives of ordinary people.
About the Author
David A. Kideckel is Professor of Anthropology at Central Connecticut State University. He is author of The Solitude of Collectivism: Romanian Villagers to the Revolution and Beyond and has produced a video documentary focusing on Romania's Jiu Valley coal miners, entitled Days of the Miners: Life and Death of a Working Class Culture.