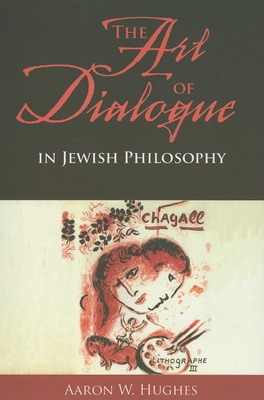 The Art of Dialogue in Jewish Philosophy (Paperback)
Indiana University Press, 9780253219442, 234pp.
Publication Date: December 17, 2007
* Individual store prices may vary.
Description
Aaron W. Hughes presents the first major study of dialogue as a Jewish philosophical practice. Examining connections between Jewish philosophy, the literary form in which it is expressed, and the culture in which it is produced, Hughes shows how Jews understood and struggled with their social, religious, and intellectual environments. In this innovative and insightful book, Hughes addresses various themes associated with the literary form of dialogue as well as its philosophical reception: Why did various thinkers choose dialogue? What did it allow them to accomplish? How do the literary features of dialogue construct philosophical argument? As a history of philosophical form, context, and practice, this book will interest scholars and students working at the intersections of religious studies, philosophy, and literature.
About the Author
Aaron W. Hughes is Associate Professor in the Department of Religious Studies at the University of Calgary, Canada. He is author of The Texture of the Divine: Imagination in Medieval Islamic and Jewish Thought (IUP, 2004).