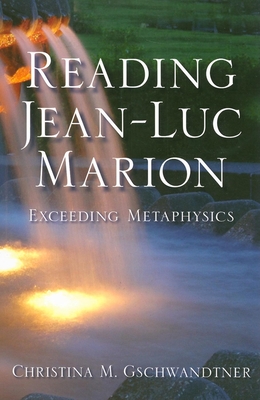 Reading Jean-Luc Marion (Paperback)
Exceeding Metaphysics (Indiana Series in the Philosophy of Religion)
Indiana University Press, 9780253219459, 320pp.
Publication Date: November 7, 2007
* Individual store prices may vary.
Description
The work of French philosopher and theologian Jean-Luc Marion has been recognized as among the most suggestive and productive in the philosophy of religion today. In Reading Marion, Christina M. Gschwandtner provides the first comprehensive introduction to Marion's large and conceptually dense corpus. Gschwandtner gives particular attention to Marion's early work on Descartes and follows thematic threads through to his most recent publications on charity and eroticism. She explores in detail three prominent topics in Marion's thought: the desire to overcome metaphysics, his reflections on the divine, and his reconsideration of the relation of the self to the other in love. Gschwandtner reveals Marion's thought as a unified whole and provides context for his theological and phenomenological writings. Readers at all levels will find insight into the work of one of the world's most provocative thinkers.
About the Author
Christina M. Gschwandtner teaches philosophy at the University of Scranton. She is translator of Jean-Luc Marion's On the Ego and On God and The Visible and the Revealed.