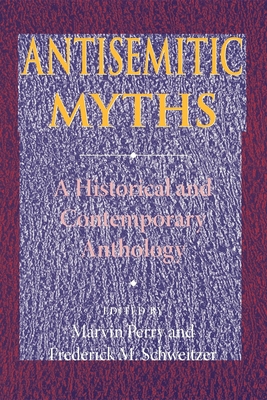 Antisemitic Myths (Paperback)
A Historical and Contemporary Anthology
Indiana University Press, 9780253219503, 352pp.
Publication Date: January 17, 2008
* Individual store prices may vary.
Description
The current revival of antisemitism in Europe and the demonization of Jews in parts of the Muslim world give special importance to the exposure of the myths and lies that for centuries led people to regard Jews as the dangerous "other" and that led to violence and persecution. This provocative anthology presents 90 documents that focus on the nature, evolution, and meaning of the principal myths that have made antisemitism such a lethal force in history: Jews as deicides, ritual murderers, agents of Satan, international conspirators, and conniving, unscrupulous Shylocks. Also included are documents illustrating the recent revival of classical myths about Jews among black nationalists, Holocaust deniers, and Islamic fundamentalists.
About the Author
Marvin Perry is Professor Emeritus of History at Baruch College, City University of New York. He is author of An Intellectual History of Modern Europe.Frederick M. Schweitzer is Professor Emeritus of History and Director of the Holocaust Research Center at Manhattan College. He is author of A History of The Jews Since The First Century A. D. They are coauthors of Antisemitism: Myth and Hate from Antiquity to the Present.