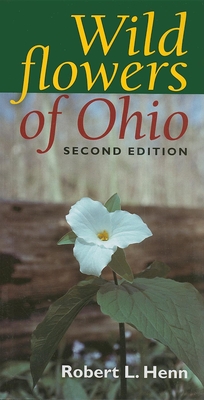 Wildflowers of Ohio, Second Edition (Paperback)
Quarry Books - IPS, 9780253219510, 235pp.
Publication Date: March 12, 2008
* Individual store prices may vary.
Description
Over the past decade, Wildflowers of Ohio has become the standard for field identification in Ohio, used by both college biology students and wildflower enthusiasts alike. This second edition marks the 10th anniversary of Robert L. Henn's popular guide. It has been expanded to include more than 300 species of wildflowers arranged by color and taxonomy, each with a thorough description of characteristics, habitat, distribution, and human uses. Henn includes a glossary, diagrams of flower parts and leaf arrangements, and a succinct, informative introduction. Designed for durability, the guide retains its innovative side-flip design for ease of use. Any Ohioan or resident of neighboring states who is captivated by the wonders of the natural world will find this pocket guide to be indispensable.
About the Author
Robert L. Henn is a biologist, naturalist, teacher, and a native and lifelong resident of Ohio. He taught biology for 36 years, and is currently the curator of the Herbarium at the Aullwood Audubon Center and Farm in Dayton. He lives in Lebanon, Ohio.