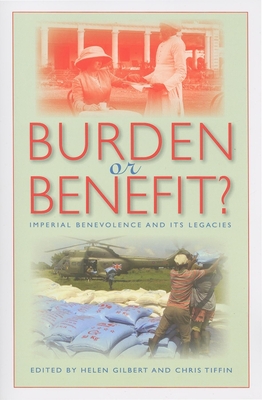 Burden or Benefit? (Paperback)
Imperial Benevolence and Its Legacies (Philanthropic and Nonprofit Studies)
Indiana University Press, 9780253219602, 229pp.
Publication Date: March 12, 2008
* Individual store prices may vary.
Description
In the name of benevolence, philanthropy, and humanitarian aid, individuals, groups, and nations have sought to assist others and to redress forms of suffering and deprivation. Yet the inherent imbalances of power between the giver and the recipient of this benevolence have called into question the motives and rationale for such assistance. This volume examines the evolution of the ideas and practices of benevolence, chiefly in the context of British imperialism, from the late 18th century to the present. The authors consider more than a dozen examples of practical and theoretical benevolence from the anti-slavery movement of the late 18th century to such modern activities as refugee asylum in Europe, opposition to female genital mutilation in Africa, fundraising for charities, and restoring the wetlands in southern, post-Saddam Iraq.
About the Author
Helen Gilbert is Professor of Theatre at Royal Holloway, University of London. She is author of Sightlines: Race, Gender, and Nation in Contemporary Australian Theatre and Post-Colonial Drama: Theory, Practice, Politics.Chris Tiffin teaches in the School of English, Media Studies, and Art History at the University of Queensland and is editor of De-Scribing Empire, South Pacific Images, and South Pacific Stories.