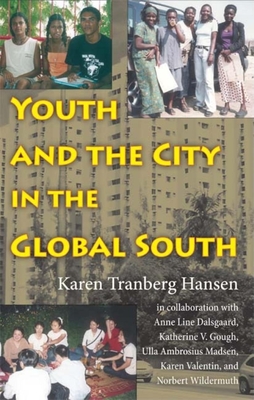 Youth and the City in the Global South (Tracking Globalization) (Paperback)
Indiana University Press, 9780253219695, 231pp.
Publication Date: June 13, 2008
* Individual store prices may vary.
Description
The innovative, multi-site Youth and the City Project examined the effects of globalization and neoliberalism on the everyday experiences and future prospects of urban youth in the developing world. The economic and demographic trends that are transforming cities and widening the gap between North and South are also making it increasingly difficult, if not impossible, for young people to establish themselves as independent, self-sufficient adults in many parts of the world. Based on ethnographic fieldwork in Brazil, Vietnam, and Zambia, this volume integrates youth studies with urban studies, and argues that youth is an experience in its own right, not merely a transition from childhood to adulthood. In-depth case studies in three cities--Recife, Hanoi, and Lusaka--offer compelling insights into the situation of urban youth, exploring how they use their city, spend their time, and prepare themselves for the future.
Cross-cutting essays examine how education shapes future citizens, young people's use of urban domestic space, and the media's role in expanding the life worlds of youth.
About the Author
Karen Tranberg Hansen is Professor of Anthropology at Northwestern University. Her books include Salaula: The World of Secondhand Clothing and Zambia.