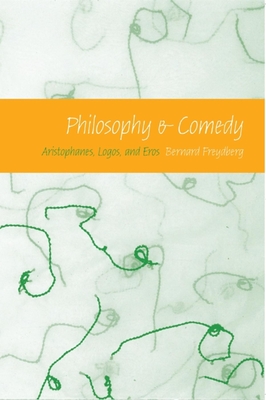 Philosophy & Comedy (Paperback)
Aristophanes, Logos, and Eros (Studies in Continental Thought)
Indiana University Press, 9780253219701, 235pp.
Publication Date: April 16, 2008
* Individual store prices may vary.
Description
Aristophanes' comedies have stood the test of time as some of the greatest comic literature ever produced. While there have been numerous commentaries on Aristophanes and his world, until now there has been no systematic philosophical treatment of his comedies. In Philosophy and Comedy, Bernard Freydberg illuminates the philosophical insights in Aristophanes' texts by presenting close readings of Clouds, Wasps, Assemblywomen, and Lysistrata, addressing their comic genius at the same time. Freydberg challenges notions that philosophy is best served by a tragic disposition and arrives at a new assessment of the philosophical importance of comedy.