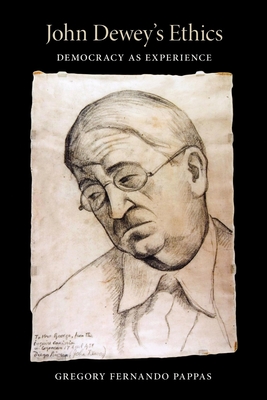 John Dewey's Ethics (Paperback)
Democracy as Experience (American Philosophy)
Indiana University Press, 9780253219794, 341pp.
Publication Date: July 2, 2008
* Individual store prices may vary.
Description
John Dewey, widely known as "America's philosopher," provided important insights into education and political philosophy, but surprisingly never set down a complete moral or ethical philosophy. Gregory Fernando Pappas presents the first systematic and comprehensive treatment of Dewey's ethics. By providing a pluralistic account of moral life that is both unified and coherent, Pappas considers ethics to be key to an understanding of Dewey's other philosophical insights, especially his views on democracy. Pappas unfolds Dewey's ethical vision by looking carefully at the virtues and values of ideal character and community. Showing that Dewey's ethics are compatible with the rest of his philosophy, Pappas corrects the reputation of American pragmatism as a philosophy committed to skepticism and relativism. Readers will find a robust and boldly detailed view of Dewey's ethics in this groundbreaking book.
About the Author
Gregory Fernando Pappas is Associate Professor of Philosophy at Texas A&M University. He is the author of numerous articles on the philosophy of William James and John Dewey. He has been the recipient of a Ford Foundation Postdoctoral Fellowship as well as the William James and the Latin American Thought prizes by the American Philosophical Association.