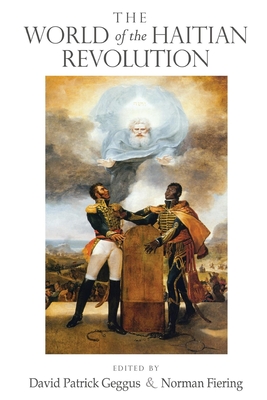 The World of the Haitian Revolution (Blacks in the Diaspora) (Paperback)
Indiana University Press, 9780253220172, 440pp.
Publication Date: January 21, 2009
* Individual store prices may vary.
Description
In January 1804, the once wealthy colony of Saint-Domingue declared its independence from France and adopted the Amerindian name "Haiti." Independence was the outcome of the extraordinary uprising of the colony's slaves. Although a central event in the history of the French in the New World, the full significance of the revolution has yet to be realized. These essays deepen our understanding of Haiti during the period from 1791 to 1815. They consider the colony's history and material culture; its "free people of color"; the events leading up to the revolution and its violent unfolding; the political and economic fallout from the revolution; and its cultural representations.
About the Author
David Patrick Geggus teaches history at the University of Florida, Gainesville. Among his books are Slavery, War and Revolution and Haitian Revolutionary Studies (IUP, 2003). Norman Fiering is author of Moral Philosophy at Seventeenth-Century Harvard: A Discipline in Transition and Jonathan Edwards's Moral Thought and Its British Context. Fiering is past director and librarian of the John Carter Brown Library.