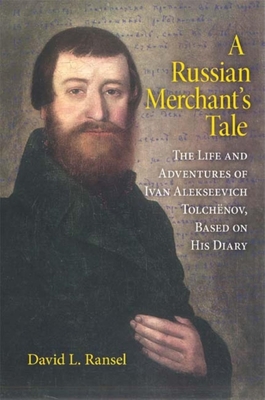 A Russian Merchant's Tale (Paperback)
The Life and Adventures of Ivan Alekseevich Tolchënov, Based on His Diary (Indiana-Michigan Series in Russian & East European Studies)
Indiana University Press, 9780253220202, 320pp.
Publication Date: November 26, 2008
* Individual store prices may vary.
Description
Based on the rare diary of an 18th-century Russian provincial merchant, A Russian Merchant's Tale presents a revealing portrait of Russia's little-known commercial class. By recording his daily contacts with a wide array of individuals from lords to laborers for more than 40 years, Ivan Alekseevich Tolch nov opened a window onto the education, work, birth, death, marriage, business, civic, holiday, and religious practices of a social group about which little has been known. Using the tools of microhistory to interpret the diary, David L. Ransel vividly brings to life Tolch nov's self-construction, his relations with family and society, and his entire world of aspirations, achievements, and failures. Challenging prevailing stereotypes of Russian merchants as tradition-bound and narrow-minded, A Russian Merchant's Tale offers important new insights into the social history of imperial Russia.
About the Author
David L. Ransel is Robert F. Byrnes Professor of History and Director of the Russian and East European Institute at Indiana University, Bloomington. He is author of Village Mothers: Three Generations of Change in Russia and Tataria (IUP, 2005) and editor (with Jane Burbank) of Imperial Russia: New Histories for the Empire (IUP, 1998).