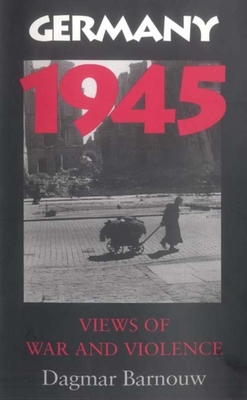 Germany 1945 (Paperback)
Views of War and Violence
Indiana University Press, 9780253220431, 255pp.
Publication Date: August 28, 2008
* Individual store prices may vary.
Description
Packed with carefully chosen photos of the concentration camps, German exiles, the war-injured, children, and bombed-out cities, this book is a moving reminder of the material and moral devastation left behind by Nazi Germany." --Rudy Koshar, University of Wisconsin-Madison
Demonstrates how perspective plays a key role, not only in photography, but in questions of mastering Germany's past as well. I]nnovative and fascinating." --Robert C. Holub, University of California-Berkeley
After half a century, Germany's coming to terms with Nazism remains a subject of debate. This investigation of the photographic record shows that such debates have overlooked the actual conditions in which postwar German memory was first forged.
The Allied forces that entered Germany at the close of World War II were looking for remorse and open admissions of guilt from the Germans. Instead, they "saw" arrogance, servility, and a population thoroughly brainwashed by Nazis. But photos from the period tell a more complex story. In fact, Dagmar Barnouw argues that postwar Allied and German photography holds many possible clues for understanding the recent German past. A significant addition to the scholarship on postwar German culture and political identity, this book makes an important contribution to the current discussion of German memory.
About the Author
D.B. is Professor of German and Comparative Literature, University of Southern California, and author of Weimar Intellectuals and the Threat of Modernity (Indiana University Press, 1988), Visible Spaces: Hannah Arendt and the German-Jewish Experience (1990), Critical Realism: History, Photography, and the Work of Siegfried Kracauer (1994), Germany 1945 Views of War and Violence (Indiana University Press, 1997, Naipaul's Strangers (Indiana University Press, 2003) and other books of cultural criticism.