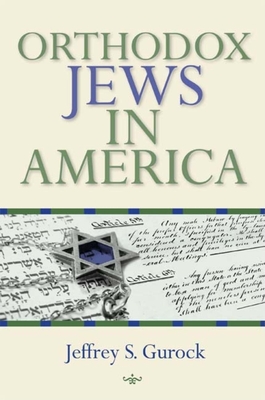 Orthodox Jews in America (Modern Jewish Experience) (Paperback)
Indiana University Press, 9780253220608, 381pp.
Publication Date: March 26, 2009
Other Editions of This Title:
Hardcover (3/1/2009)
* Individual store prices may vary.
Description
Jeffrey S. Gurock recounts the history of Orthodox Jews in America, from the time of the early arrivals in the 17th century to the present, and examines how Orthodox Jewish men and women coped with the personal, familial, and communal challenges of religious freedom, economic opportunity, and social integration. His absorbing narrative portrays the varied lifestyles of Orthodox Jews and exposes the historical tensions that have pitted the pious against the majority of their co-religionists who have disregarded Orthodox teachings and practice. Exploring Orthodox reactions to alternative Jewish religious movements that have flourished in a pluralistic America, Gurock illuminates contemporary controversies about the compatibility of modern culture with a truly pious life, providing a nuanced view of the most intriguing present-day intra-Orthodox struggle--the relationship of feminism to traditional faith. The book exposes the hypocrisy of Jews who, while outwardly devout in their careful observance of religious ritual, have behaved as moral miscreants. Anyone seeking to understand the American Jewish experience will find Orthodox Jews in America to be essential reading.
About the Author
Jeffrey S. Gurock is Libby M. Klaperman Professor of Jewish History at Yeshiva University. He is former Associate Editor of American Jewish History and former chair, Academic Council, American Jewish Historical Society. His books include Judaism's Encounter with American Sports (IUP, 2005). He lives in Riverdale, New York.