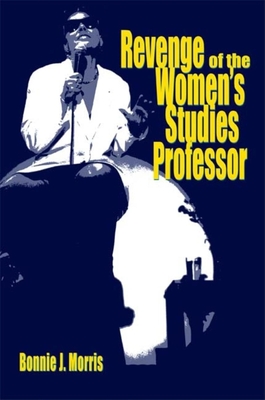 Revenge of the Women's Studies Professor (Paperback)
Indiana University Press, 9780253220622, 184pp.
Publication Date: February 18, 2009
Other Editions of This Title:
Hardcover (2/1/2009)
* Individual store prices may vary.
Description
With sharp wit and keen insight, Bonnie J. Morris opens new perspectives on the gender and generation gaps on campus, exploring the negative stereotypes that keep many students from taking women's studies courses. Since 1993, the George Washington University women's history professor has traveled the globe with her one-woman play, "Revenge of the Women's Studies Professor," engaging audiences from New Zealand to New York in a frank conversation about the backlash against feminism and women's studies. This book presents scenes from the original play along with reflections on changing views of gender and sexuality in American society, politics, and popular culture. The result is part memoir, part history of our times, and part critique of higher education.
About the Author
Bonnie J. Morris is a scholar, teacher, writer, and performer. Her six books include Eden Built by Eves, Girl Reel, and Lubavitcher Women in America. She lives in Washington, D.C.