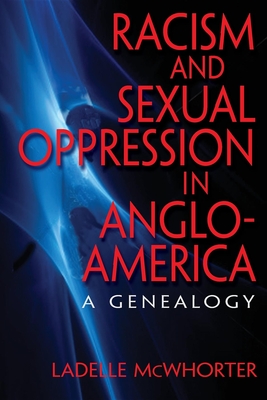 Racism and Sexual Oppression in Anglo-America (Paperback)
A Genealogy
Indiana University Press, 9780253220639, 430pp.
Publication Date: March 26, 2009
* Individual store prices may vary.
Description
Does the black struggle for civil rights make common cause with the movement to foster queer community, protest anti-queer violence or discrimination, and demand respect for the rights and sensibilities of queer people? Confronting this emotionally charged question, Ladelle McWhorter reveals how a carefully structured campaign against abnormality in the late 19th and early 20th centuries encouraged white Americans to purge society of so-called biological contaminants, people who were poor, disabled, black, or queer. Building on a legacy of savage hate crimes--such as the killings of Matthew Shepard and James Byrd--McWhorter shows that racism, sexual oppression, and discrimination against the disabled, the feeble, and the poor are all aspects of the same societal distemper, and that when the civil rights of one group are challenged, so are the rights of all.
About the Author
Ladelle McWhorter is the James Thomas Professor of Philosophy and Professor of the Women's, Gender, and Sexualities Studies Program at the University of Richmond. She is author of Bodies and Pleasures: Foucault and the Politics of Sexual Normalization (IUP, 1999).