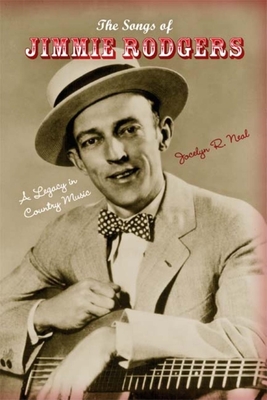 The Songs of Jimmie Rodgers (Paperback)
A Legacy in Country Music (Profiles in Popular Music)
Indiana University Press, 9780253220820, 318pp.
Publication Date: May 1, 2009
* Individual store prices may vary.
Description
The songs of country music pioneer Jimmie Rodgers have been appropriated by dozens of musicians and radically transformed since he first recorded them nearly 90 years ago. His songs have often resurfaced at critical moments when country music has been forced to confront issues of style, gender, race, and tradition. In this cultural and historical study, Jocelyn R. Neal discusses three of Rodgers' most influential songs--"Muleskinner Blues," "In the Jailhouse Now," and "T for Texas." She offers a radically new perspective on the role of Rodgers and his music in the making of country music, and on the ways in which individual songs take on special significance in American cultural life.
About the Author
Jocelyn R. Neal is Associate Professor in the Department of Music at the University of North Carolina at Chapel Hill. She lives in Durham, North Carolina.