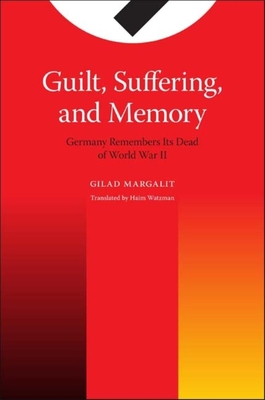 Guilt, Suffering, and Memory (Paperback)
Germany Remembers Its Dead of World War II
Indiana University Press, 9780253221339, 387pp.
Publication Date: January 1, 2010
* Individual store prices may vary.
Description
Germany's changing historical memory of World War II and its aftermath, as reflected in the official and public remembrance of the German war dead, exposes an unresolved tension between a discourse of guilt and a discourse of national suffering and victimization. In Germany, under the auspices of the Allied occupation, remembrance honored the victims of the Nazis and those who had fought against the regime. After the partition of Germany, a new culture emerged, memorializing the civilian dead and fallen German soldiers. Despite the fierce ideological rivalry between East and West Germany, however, certain similarities existed. The political leaderships who shaped these cultures ceased to confront their citizens with the question of guilt and instead depicted the German people as victims. In Guilt, Suffering, and Memory whose Israeli edition was awarded the Jacob Bahat Prize for best original book Gilad Margalit discusses the official remembrance ceremonies for the German war dead, the memorials erected to commemorate them, the public discussions of these disparate cultures, and their treatment in postwar German literature and film.
About the Author
Gilad Margalit is Senior Lecturer in the Department of General History at the University of Haifa, Israel and Deputy Director of the Haifa Center for German and European Studies. He is author of Die Nachkriegsdeutschen und "ihre Zigeuner": Die Behandlung der Sinti und Roma im Schatten von Auschwitz and Germany and Its Gypsies: A Post-Auschwitz Ordeal.Haim Watzman is a Jerusalem-based writer, journalist, and translator.