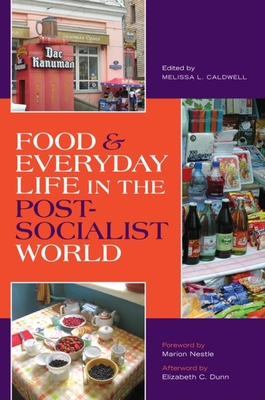 Food & Everyday Life in the Postsocialist World (Paperback)
Indiana University Press, 9780253221391, 231pp.
Publication Date: September 1, 2009
* Individual store prices may vary.
Description
Across the Soviet Union and eastern Europe during the socialist period, food emerged as a symbol of both the successes and failures of socialist ideals of progress, equality, and modernity. By the late 1980s, the arrival of McDonald's behind the Iron Curtain epitomized the changes that swept across the socialist world. Not quite two decades later, the effects of these arrivals were evident in the spread of foreign food corporations and their integration into local communities. This book explores the role played by food as commodity, symbol, and sustenance in the transformation of life in Russia and eastern Europe since the end of socialism. Changes in food production systems, consumption patterns, food safety, and ideas about health, well-being, nationalism, and history provide useful perspectives on the meaning of the postsocialist transition for those who lived through it.
About the Author
Melissa L. Caldwell is Associate Professor of Anthropology at the University of California, Santa Cruz. She is author of Not by Bread Alone: Social Support in the New Russia and editor (with James L. Watson) of The Cultural Politics of Food and Eating.