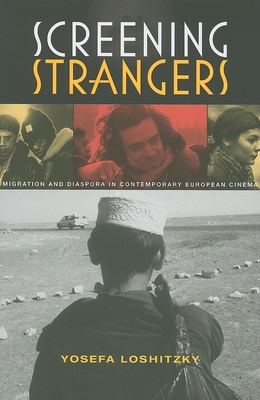 Screening Strangers (Paperback)
Migration and Diaspora in Contemporary European Cinema (New Directions in National Cinemas)
Indiana University Press, 9780253221827, 214pp.
Publication Date: March 8, 2010
* Individual store prices may vary.
Description
Yosefa Loshitzky challenges the utopian notion of a post-national "New Europe" by focusing on the waves of migrants and refugees that some view as a potential threat to European identity, a concern heightened by the rhetoric of the war on terror, the London Underground bombings, and the riots in Paris's banlieues. Opening a cinematic window onto this struggle, Loshitzky determines patterns in the representation and negotiation of European identity in several European films from the late 20th and early 21st centuries, including Bernardo Bertolucci's Besieged, Stephen Frears's Dirty Pretty Things, Mathieu Kassovitz's La Haine, and Michael Winterbottom's In This World, Code 46, and The Road to Guantanamo.
About the Author
Yosefa Loshitzky is Professor of Film, Media, and Cultural Studies at the University of East London. She is author of Identity Politics on the Israeli Screen, a Choice Outstanding Academic Book for 2002, The Radical Faces of Godard and Bertolucci, and editor of Spielberg's Holocaust (IUP, 1997).