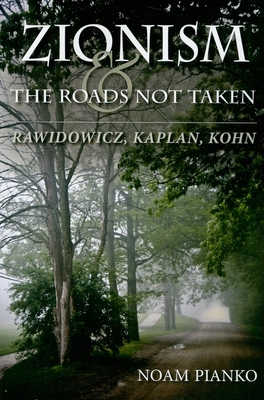 Zionism and the Roads Not Taken (Paperback)
Rawidowicz, Kaplan, Kohn (Modern Jewish Experience)
Indiana University Press, 9780253221841, 277pp.
Publication Date: June 3, 2010
* Individual store prices may vary.
Description
Today, Zionism is understood as a national movement whose primary historical goal was the establishment of a Jewish state. However, Zionism's association with national sovereignty was not foreordained. Zionism and the Roads Not Taken uncovers the thought of three key interwar Jewish intellectuals who defined Zionism's central mission as challenging the model of a sovereign nation-state: historian Simon Rawidowicz, religious thinker Mordecai Kaplan, and political theorist Hans Kohn. Although their models differed, each of these three thinkers conceived of a more practical and ethical paradigm of national cohesion that was not tied to a sovereign state. Recovering these roads not taken helps us to reimagine Jewish identity and collectivity, past, present, and future.
About the Author
Noam Pianko is Samuel and Althea Stroum Assistant Professor of Jewish Studies and International Studies in the Jackson School of International Studies at the University of Washington.