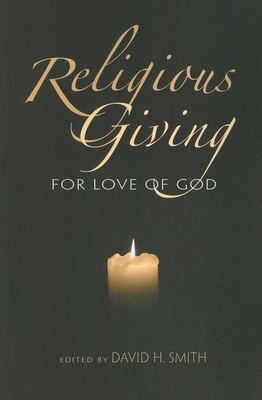 Religious Giving (Paperback)
For Love of God (Philanthropic and Nonprofit Studies)
Indiana University Press, 9780253221889, 205pp.
Publication Date: April 6, 2010
* Individual store prices may vary.
Description
Religious Giving considers the connection between religion and giving within the Abrahamic traditions. Each contributor begins with the assumption that there is something inherently right or natural about the connection. But what exactly is it? To whom should we give, how much should we give, what is the relationship between our giving and our relationship to God? Writing for the introspective donor, congregational leader, or student interested in ways of meeting human needs, the authors focus on the philosophical or theological dimensions of giving. The contributors' goal is not to report on institutional practices, but to provide thoughtful, constructive guidance to the reader--informed by a critical understanding of the religious traditions under review.
About the Author
David H. Smith is Director of the Yale Interdisciplinary Center for Bioethics and Emeritus Professor of Religious Studies at Indiana University. Among his books are Entrusted: The Moral Responsibilities of Trusteeship (IUP, 1995), Early Warning (IUP, 1998), and Good Intentions (IUP, 2005).