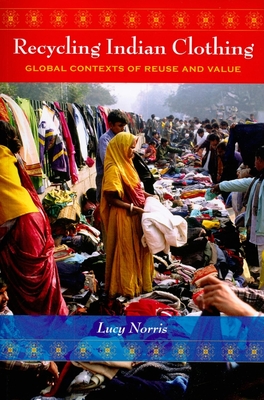 Recycling Indian Clothing (Paperback)
Global Contexts of Reuse and Value (Tracking Globalization)
Indiana University Press, 9780253222084, 226pp.
Publication Date: July 16, 2010
* Individual store prices may vary.
Description
Cloth and clothing is never just thrown out as rubbish in India. Until it is literally falling apart, it is too useful to be wasted. Treasured pieces can be preserved for favorite younger relatives, and suitable, serviceable clothes gifted to a maid. But what happens to the increasing surplus of clothing that is 'too good for the maid'? The most problematic category of all is that of old silk saris, once the most valuable clothing in the home and potentially the most redundant.... Hidden out of sight in warehouses, factories, workshops and the backstreets of slum neighbourhoods, vast quantities of old, unwanted clothing that have been bartered for pots are recycled for the local and global markets.
About the Author
Lucy Norris is Senior Research Fellow in the Department of Anthropology at University College London. She is author (with Michael Hitchcock) of Bali, The Imaginary Museum: The Photographs of Walter Spies and Beryl de Zoete.