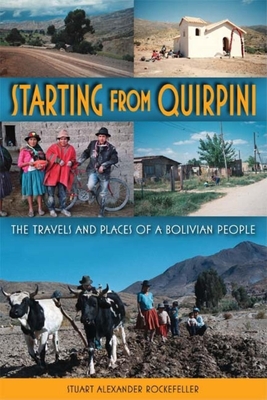 Starting from Quirpini (Paperback)
The Travels and Places of a Bolivian People
Indiana University Press, 9780253222107, 306pp.
Publication Date: July 8, 2010
* Individual store prices may vary.
Description
The people of Quirpini, a rural community in the Bolivian Andes, are in constant motion. They visit each other's houses, work in their fields, go to nearby towns for school, market, or official transactions, and travel to Buenos Aires for wage labor. In this rich ethnography, Stuart Alexander Rockefeller describes how these places become intertwined via circuits constituted by the movement of people, goods, and information. Drawing on the work of Henri LeFebvre, Maurice Merleau-Ponty, and Nancy Munn, Rockefeller argues that by their travels, Quirpinis play a role in shaping the places they move through. This compelling study makes important contributions to contemporary debates about spatiality, temporality, power, and culture.
About the Author
Stuart Alexander Rockefeller is a visiting scholar at the Center for the Study of Ethnicity and Race at Columbia University.