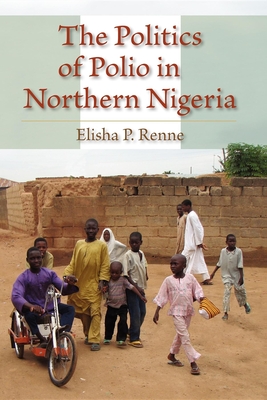 The Politics of Polio in Northern Nigeria (Paperback)
Indiana University Press, 9780253222282, 169pp.
Publication Date: July 30, 2010
* Individual store prices may vary.
Description
In 2008, Northern Nigeria had the greatest number of confirmed cases of polio in the world and was the source of outbreaks in several West African countries. Elisha P. Renne explores the politics and social dynamics of the Northern Nigerian response to the Global Polio Eradication Initiative, which has been met with extreme skepticism, subversion, and the refusal of some parents to immunize their children. Renne explains this resistance by situating the eradication effort within the social, political, cultural, and historical context of the experience of polio in Northern Nigeria. Questions of vaccine safety, the ability of the government to provide basic health care, and the role of the international community are factored into this sensitive and complex treatment of the ethics of global polio eradication efforts.
About the Author
Elisha P. Renne is Professor in the Department of Anthropology and the Center for Afroamerican and African Studies at the University of Michigan-Ann Arbor. She is author of Population and Progress in a Yoruba Town and Cloth That Does Not Die and editor (with E. van de Walle) of Regulating Menstruation.