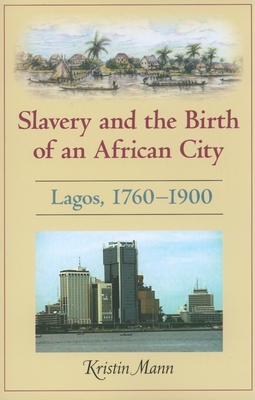 Slavery and the Birth of an African City (Paperback)
Lagos, 1760a 1900
Indiana University Press, 9780253222350, 473pp.
Publication Date: August 1, 2010
* Individual store prices may vary.
Description
As the slave trade entered its last, illegal phase in the 19th century, the town of Lagos on West Africa's Bight of Benin became one of the most important port cities north of the equator. Slavery and the Birth of an African City explores the reasons for Lagos's sudden rise to power. By linking the histories of international slave markets to those of the regional suppliers and slave traders, Kristin Mann shows how the African slave trade forever altered the destiny of the tiny kingdom of Lagos. This magisterial work uncovers the relationship between African slavery and the growth of one of Africa's most vibrant cities.
About the Author
Kristin Mann is Professor of History at Emory University. She is author of Marrying Well: Marriage, Status, and Social Change among the Educated Elite in Colonial Lagos and editor (with Edna G. Bay) of Rethinking the African Diaspora: The Making of a Black Atlantic World in the Bight of Benin and Brazil.