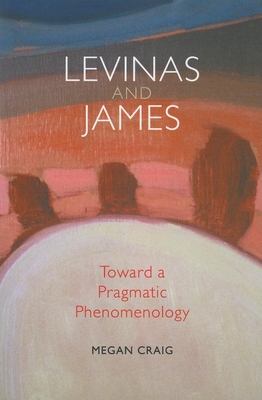 Levinas and James (Paperback)
Toward a Pragmatic Phenomenology (American Philosophy)
Indiana University Press, 9780253222381, 247pp.
Publication Date: October 10, 2010
* Individual store prices may vary.
Description
Bringing to light new facets in the philosophy of Emmanuel Levinas and William James, Megan Craig explores intersections between French phenomenology and American pragmatism. Craig demonstrates the radical empiricism of Levinas's philosophy and the ethical implications of James's pluralism while illuminating their relevance for two philosophical disciplines that have often held each other at arm's length. Revealing the pragmatic minimalism in Levinas's work and the centrality of imagery in James's prose, she suggests that aesthetic links are crucial to understanding what they share. Craig's suggestive readings change current perceptions and clear a path for a more open, pluralistic, and creative pragmatic phenomenology that takes cues from both philosophers.
About the Author
Megan Craig is Assistant Professor of Philosophy and Art at Stony Brook University. She is also an artist and has exhibited her work internationally.