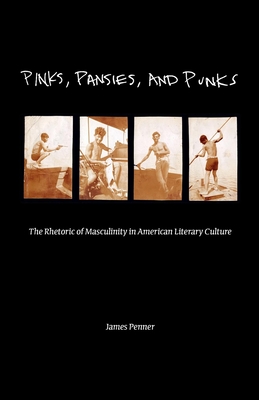 Pinks, Pansies, and Punks (Paperback)
The Rhetoric of Masculinity in American Literary Culture
Indiana University Press, 9780253222510, 318pp.
Publication Date: December 23, 2010
* Individual store prices may vary.
Description
Pinks, Pansies, and Punks charts the construction of masculinity within American literary culture from the 1930s to the 1970s. Penner documents the emergence of "macho criticism," and explores how debates about "hard" and "soft" masculinity influenced the class struggles of the 1930s, anti-communism in the 1940s and 1950s, and the clash between the Old Left and the New Left in the 1960s. By extending literary culture to include not just novels, plays, and poetry, but diaries, journals, manifestos, screenplays, and essays on psychology and sociology, Penner unveils the multiplicity of gender attitudes that emerge in each of the decades he addresses.
About the Author
James Penner is Assistant Professor of English at the University of Puerto Rico.