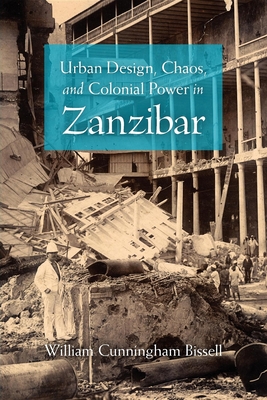 Urban Design, Chaos, and Colonial Power in Zanzibar (Paperback)
Indiana University Press, 9780253222558, 378pp.
Publication Date: December 5, 2010
* Individual store prices may vary.
Description
Across Africa and elsewhere, colonialism promised to deliver progress and development. In urban spaces like Zanzibar, the British vowed to import scientific techniques and practices, ranging from sanitation to urban planning, to create a perfect city. Rather than remaking space, these designs often unraveled. Plans were formulated and then fell by the wayside, over and over again. By focusing on these flawed efforts to impose colonial order, William Cunningham Bissell offers a different view of colonialism and cities, revealing the contradictions, confusion, and even chaos that lay at the very core of British rule. At once an engaging portrait of a cosmopolitan African city and an exploration of colonial irrationality, Urban Design, Chaos, and Colonial Power in Zanzibar opens up new perspectives on the making of modernity and the metropolis.
About the Author
William Cunningham Bissell is Associate Professor of Anthropology and Sociology at Lafayette College.