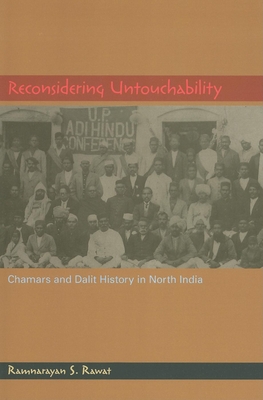 Reconsidering Untouchability (Paperback)
Chamars and Dalit History in North India (Contemporary Indian Studies)
Indiana University Press, 9780253222626, 272pp.
Publication Date: March 23, 2011
* Individual store prices may vary.
Description
Often identified as leatherworkers or characterized as a criminal caste, Chamars of North India have long been stigmatized as untouchables. In this pathbreaking study, Ramnarayan S. Rawat shows that in fact the majority of Chamars have always been agriculturalists, and their association with the ritually impure occupation of leatherworking has largely been constructed through Hindu, colonial, and postcolonial representations of untouchability. Rawat undertakes a comprehensive reconsideration of the history, identity, and politics of this important Dalit group. Using Dalit vernacular literature, local-level archival sources, and interviews in Dalit neighborhoods, he reveals a previously unrecognized Dalit movement which has flourished in North India from the earliest decades of the 20th century and which has recently achieved major political successes.
About the Author
Ramnarayan S. Rawat is Assistant Professor of History at the University of Delaware.