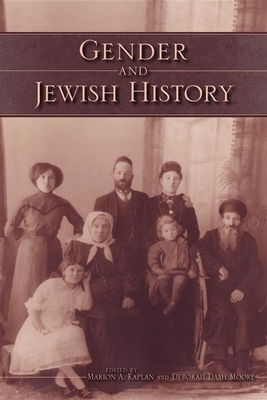 Gender and Jewish History (Modern Jewish Experience) (Paperback)
Indiana University Press, 9780253222633, 416pp.
Publication Date: December 3, 2010
Description
How did conceptions of gender influence Jewish women's lives and actions and the histories or stories about them that have been told? Gender and Jewish History brings together leading scholars to reveal the importance of gender in interpreting the Jewish past. The original essays gathered here highlight the profound influence that feminist scholarship has had on the study of Jewish history since the 1970s. Considering the impact of gender on Jewish religious practices and political behavior, educational accomplishments and communal structures, and acculturation and choice of occupations, the book stimulates new conversations on such topics as Jewish women's creativity and spirituality, violence against women, Jews' reaction to persecution in the Holocaust, and Judaism as lived religion and culture. Honoring Paula Hyman, one of the founders of Jewish gender studies, the volume shows gender to be an eye-opening entry into realms of Jewish history previously untouched by it.
About the Author
Marion A. Kaplan is Skirball Professor of Modern Jewish History at New York University. Deborah Dash Moore is Frederick G. L. Huetwell Professor of History and director of the Jean and Samuel Frankel Center for Judaic Studies at the University of Michigan.
Advertisement