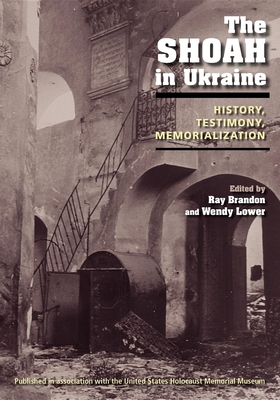 The Shoah in Ukraine (Paperback)
History, Testimony, Memorialization
Indiana University Press, 9780253222688, 378pp.
Publication Date: October 15, 2010
* Individual store prices may vary.
Description
On the eve of the Nazi invasion of the USSR in 1941, Ukraine was home to the largest Jewish community in Europe. Between 1941 and 1944, some 1.4 million Jews were killed there, and one of the most important centers of Jewish life was destroyed. Yet, little is known about this chapter of Holocaust history. Drawing on archival sources from the former Soviet Union and bringing together researchers from Ukraine, Germany, Great Britain, the Netherlands, and the United States, The Shoah in Ukraine sheds light on the critical themes of perpetration, collaboration, Jewish-Ukrainian relations, testimony, rescue, and Holocaust remembrance in Ukraine.
Contributors are Andrej Angrick, Omer Bartov, Karel C. Berkhoff, Ray Brandon, Martin Dean, Dennis Deletant, Frank Golczewski, Alexander Kruglov, Wendy Lower, Dieter Pohl, and Timothy Snyder.