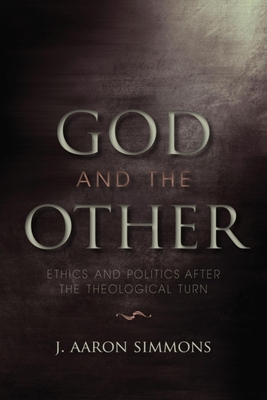 God and the Other: Ethics and Politics After the Theological Turn (Paperback)
Ethics and Politics After the Theological Turn
Indiana University Press, 9780253222848, 392pp.
Publication Date: April 12, 2011
Description
The theological turn in French phenomenology has been of great interest to scholars working in contemporary continental thought, but according to J. Aaron Simmons, not enough has been done to bring these debates into conversation with more mainstream philosophy. Building on the work of Kierkegaard, Levinas, Marion, and Derrida, among others, Simmons suggests how continental philosophy of religion can intersect with political philosophy, environmental philosophy, and theories of knowledge. By productively engaging philosophical "God-talk," Simmons proposes a robust model of postmodern religious belief and ethical existence.
About the Author
J. Aaron Simmons is Assistant Professor of Philosophy at Hendrix College. He is editor (with David Wood) of Kierkegaard and Levinas: Ethics, Politics, and Religion (IUP, 2008).
Advertisement