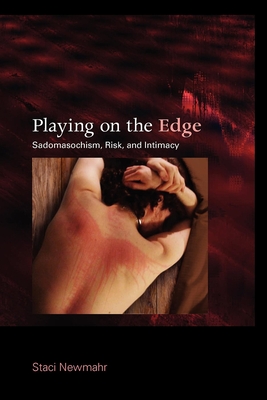 Playing on the Edge (Paperback)
Sadomasochism, Risk, and Intimacy
Indiana University Press, 9780253222855, 228pp.
Publication Date: February 14, 2011
Other Editions of This Title:
Hardcover (2/1/2011)
* Individual store prices may vary.
Description
Representations of consensual sadomasochism range from the dark, seedy undergrounds of crime thrillers to the fetishized pornographic images of sitcoms and erotica. In this pathbreaking book, ethnographer Staci Newmahr delves into the social space of a public, pansexual SM community to understand sadomasochism from the inside out. Based on four years of in-depth and immersive participant observation, she juxtaposes her experiences in the field with the life stories of community members, providing a richly detailed portrait of SM as a social space in which experiences of "violence" intersect with experiences of the erotic. She shows that SM is a recreational and deeply gendered risk-taking endeavor, through which participants negotiate boundaries between chaos and order. Playing on the Edge challenges our assumptions about sadomasochism, sexuality, eroticism, and emotional experience, exploring what we mean by intimacy, and how, exactly, we achieve it.
About the Author
Staci Newmahr is an ethnographer. Her work plays with intersections of risk, eroticism, and gender. She is currently Assistant Professor of Sociology at Buffalo State College.