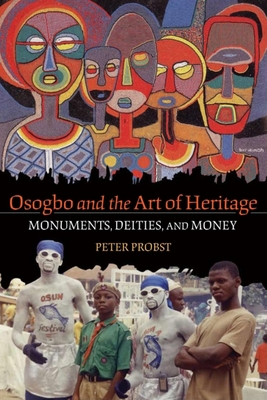 Osogbo and the Art of Heritage (Paperback)
Monuments, Deities, and Money (African Expressive Cultures)
Indiana University Press, 9780253222954, 207pp.
Publication Date: June 15, 2011
* Individual store prices may vary.
Description
Why has the home of a Yoruba river goddess become a UNESCO World Heritage site and a global attraction? Every year, tens of thousands of people from around the world visit the sacred grove of Osun, Osogbo's guardian deity, to attend her festival. Peter Probst takes readers on a riveting journey to Osogbo. He explores the history of the Osogbo School, which helped introduce one style of African modern art to the West, and investigates its intimate connection with Osun, the role of art and religion in the changing world of Osogbo, and its prominence in the global arena.
About the Author
Peter Probst is Professor of Art and Art History at Tufts University.