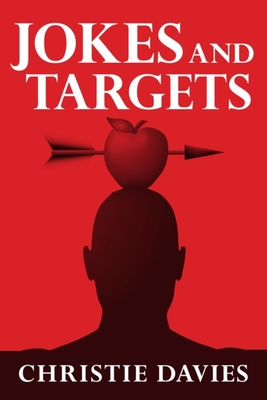 Jokes and Targets (Paperback)
Indiana University Press, 9780253223029, 314pp.
Publication Date: May 23, 2011
* Individual store prices may vary.
Description
Jokes and Targets takes up an appealing and entertaining topic--the social and historical origins of jokes about familiar targets such as rustics, Jewish spouses, used car salesmen, and dumb blondes. Christie Davies explains why political jokes flourished in the Soviet Union, why Europeans tell jokes about American lawyers but not about their own lawyers, and why sex jokes often refer to France rather than to other countries. One of the world's leading experts on the study of humor, Davies provides a wide-ranging and detailed study of the jokes that make up an important part of everyday conversation.
About the Author
Christie Davies is Professor Emeritus of Sociology at the University of Reading, UK. He was president of the International Society for Humor Studies in 2008-2009. His previous books include Ethnic Humor around the World: A Comparative Analysis (IUP, 1990); Jokes and their Relation to Society; and The Mirth of Nations.